Wiki Reference: Columbina passerina
Recently, I was on a long walk and pondering the idea of One: agency, obedience, power, authority, honor, intelligence, light, truth, glory…, all One.
In a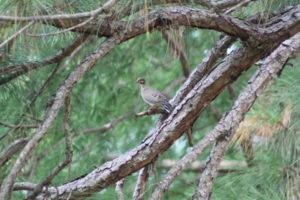 n earlier post, I proffered the idea that to be One with God is to be One with all that are One with God. Implicit is a causality. If you are One with God, then you will be One with whomsoever God is One. At the time, I understood this only in the context of the souls of men. After Monday's walk, I would use the language of "To See Thy Face:" to be One with all that God hath. I don't know what to do with the causality, for it seems that if one is One with all that God hath, then the one will be One with God.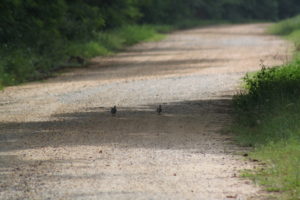 I won't take you on the journey implied by this statement other than to say that while I was opening my mind to the implications and possibilities, I turned a corner in the road, and spotted a pair of doves on the road.
I generally embrace a certain skepticism of such "signs," but given the prayers in the moments prior, this was of particular significance. I must again reconsider my biases.
Note: sorry the quality of the pictures aren't better, this is the best I could do with the equipment, given the shyness of these little souls. Pictures taken yesterday.